2012 Makers
Showing the Crafts category. Show all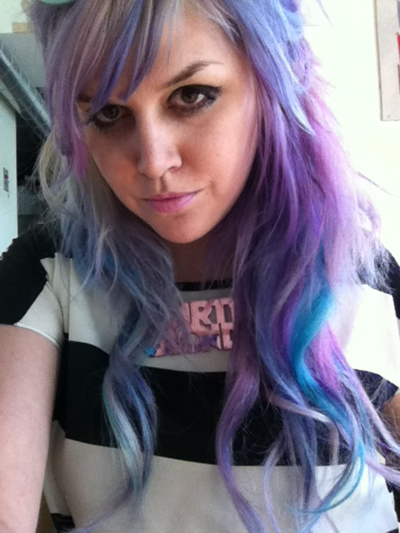 I'm Your Present Laser Cut Jewelry
I design fun, pop culture inspired pieces which I laser cut out of acrylic and assemble into jewelry for my clothing and accessories line, I'm Your Present. Since starting to use the laser cutter last summer I've sold thousands of my laser cut pieces through my online shop and in boutiques all over the US and in Tokyo, Japan.
Maker web site:
Kelly Eident
Category:
Crafts
Interactive Video Folk Art
At Crossroads of Folk Art and Video, everyone is invited to be part of a video folk art production, picking stories, creating characters out of recycled materials, rehearsing, starring in video folk art or animations. Costumes & characters used will be recycled into DVD packaging & everyone gets their movie free.
Maker web site:
Video Folk Art
Category:
Crafts
Soft Circuit Saturdays
Soft Circuit Saturdays is a collection of projects that combine electronics, sewing, crafts, and technology. Angela likes to share her research, experiments, and techniques/tutorials through her blog, workshops, and maker events.
Maker web site:
Angela Sheehan
Category:
Crafts
The LittleBirds Project
The LittleBirds is a set of 12 tiny needlefelted North American wild birds, each about 1 1/2", individually hand-needlefelted with a single needle from sheep's wool. Display will also have info about needlefelting and how/why it works.
Maker web site:
Mandy Stultz
Category:
Crafts
Zoa Chimerum
I make Jewelry from materials normally used in electrical work. I use simple processes to produce surprisingly delicate shapes. It's nothing high-tech, but it's interesting and beautiful. I'm interested in showing some of this work and offering it for sale at the event.
Maker web site:
Ian Henderson
Category:
Crafts